Mondays
It's time to be social !
Mondays is a Swiss digital agency active in signage strategy, community management, content creation and training.
technologies used
Laravel

MySQL

Vue JS

Nuxt JS

Javascript
work done
Radu Marmaziu

project management
directing

Jonas Reymondin

Quentin Meyer

Back-End development
tailor-made administration
The story begins with the friend from Radu, Andrea Zornio freshly landed at Mondays Agency as Interactive Media Designer. The two people know each other well and share the same Swiss Jura origins.
Andrea, responsible for the new Mondays identity, proposed our company for the creation of the website. Mondays took care of the entire design. Our agency suggested ideas of interactions and designed the milimetric animations for this website. An original idea on this project: the possibility to change your mood with a button/smiley at the top right of the page and the question that comes randomly and offers us to choose between "Vader Forever" or "Skywalker is the best". We particularly appreciate this kind of tailor-made work because it is at the border between creativity and technique, which allows us to exercise the full range of our knowledge.
Vincent Bifrare, CEO of Mondays, demanding and conscientious, has been really present to ensure the quality of the project.

Result of this beautiful collaboration: this project won the prize on awwwards of Honorable Mention and the very nice score of 7.75.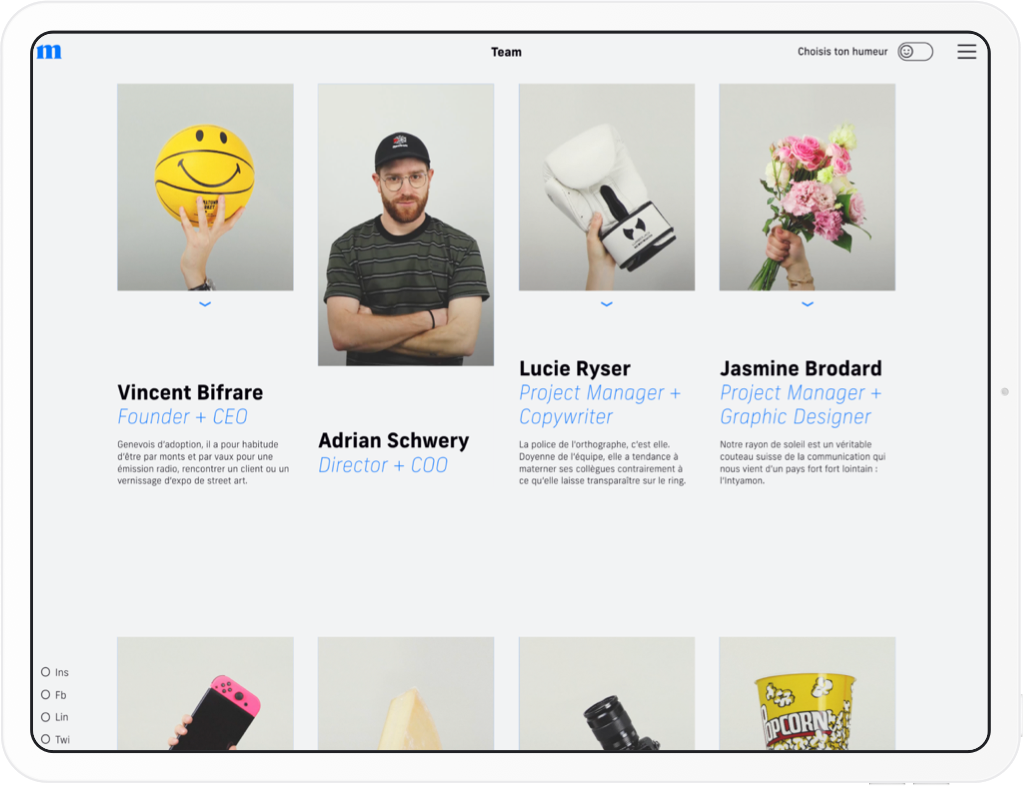 Still on the wrong side of the Force ?
Vader Forever or Skywalker is best
Total of working hours

358

Rating on awwwards

7.75

duration of the project

5 months